---
JERALD J. WAKE, B.A., B.Ed., C.A.E.
172 Macaulay Crescent
Winnipeg, MB R2G OP5
Phone: 204-661-6498

E-mail: jerry@wakefamily.net

Jump to:

---

PROFESSIONAL PROFILE
Results orientated professional with significant experience as an educator and in various other occupations. Effective communication and technical skills allow for the visualization of strategic planning solutions through a cooperative and creative resolution process. Proven ability to develop and deliver an integrated curriculum utilizing differentiated instruction. My philosophy is that knowledge is a road that leads to an improved quality of life.

BACKGROUND SUMMARY
A seasoned instructor, provided training on financial matters and sales concepts, fostered a positive, safe and unbiased learning environment.
Developed and implemented programs and utilized a variety of materials to facilitate different learning styles.
Attained success through creative thinking, meeting challenges with innovative solutions that are fresh, new and distinctive. In addition, promoted the organization through public and client presentations.
A team player who gets along well with others and places a high priority on integrity, trust and mutual understanding as the keys to success.
Proven track record of meeting & exceeding targets.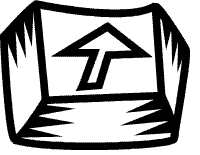 ACADEMIA

UNIVERSITY OF MANITOBA (2011 – Present)
Post Baccalaureate in Special Education

UNIVERSITY OF WINNIPEG (2005 – 2011)
Bachelor of Education / B.A. Program

RED RIVER COLLEGE
Certificate in Adult Education, Province of Manitoba (2004)
Certificate in Financial Planning (1998)

UNIVERSITY OF MANITOBA (1980)
Faculty of Science (one year)

CONTINUING EDUCATION
Great West Life/Investors Group: » Advanced Financial Planner Certificate » Life Insurance Certificate/License » Qualified Financial Planner Certificate
Bank of Montreal: » Personal lending Skills Seminar Certificate » Relationship Selling Skills Seminar Certificate
Canadian Securities Institute » Canadian Securities Course
Investment Funds Institute of Canada » Canadian Investment Funds Course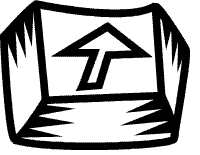 EMPLOYMENT HISTORY

WINNIPEG SCHOOL DIVISION 2011 - Present
Teacher, Elmwood High School
Presently teaching Grade 12 Law & Psychology, Grade 12 & 11 Accounting, Grade 11 Current Topics in Science, Grade 10 Digital Film, Grade 9 Science.
Developing a computer gaming course to reach at-risk students.
RED RIVER COLLEGE 2000 - Present
Instructor, Continuing Education

Teach the courses for the Certificate in Financial Planning Program and the Canadian Investment Fund Course.
Developed the curriculum and course outline for the Certificate in Financial Planning program and created the introductory course to it.
Achievements: Students have consistently evaluated me in excess of 90% in anonymous surveys regarding my teaching abilities.


CROCUS INVESTMENT FUND 2000 - 2005
Manager, Advisor Support Services

In the position of Manager, Advisor Support Services, I was responsible for the training and management of the Advisor Support Centre Staff, including:

Supervised and trained the ASC staff on computer usage, sales and service, and on marketing strategies.
Reviewed staff performance, including provided feedback on performance and on staff development.
Developed reporting procedures including specific reports that were logically presented.
Produced, enhanced, managed and maintained the sales reports and contact database, to help direct the technological matters and to improve delivery of all value added services.
Promoted Crocus Investment Fund by giving public and dealer presentations and was responsible for all trade shows and information booths in the marketing, staffing and quality control.
Was responsible for the updating, delivery and examination of the Crocus Licensing Course, approved by the Manitoba Securities Commission, to all mutual fund representatives who wished to be licensed to sell labour sponsored funds.
Achievements: Created the dealer communications and bulletins along with the publication of the monthly news article and financial planning concepts and sales pieces. Was asked by the Caisse Populaire de St. Boniface to develop and deliver a sales referral building presentation to their branch system, which was then picked up by many in the Caisse and Credit Union system.


HY-LINE CREDIT UNION 1998 - 2000
Financial Account Manager

Responsible for the financial planning referrals from the branches.
Special emphasis on the Hydro Group RRSP.
Coached and trained Member Service Representatives.
Achievements: Personal sales in 1999 were in excess of one million dollars. Wrote the presentation and developed the audio-visuals for the Manitoba Hydro Group RRSP program (Hy-Line was awarded the contract).


CAMBRIAN CREDIT UNION 1991 – 1998
Financial Services Manager/Assistant Branch Manager

Worked as part of the management team for the Southdale branch, with responsibility for supervising own staff, and the overall branch staff, in absence of the manager. Supervised the personal lending services and investment services and also provided commercial lending services to the large asset members.
Achievements: Grew the branch by 40% with a 30% increase in sales. Also selected as a member of a small team, who evaluated and recommended a new banking computer system for the company.


INVESTORS GROUP 1988 - 1991
Account Executive

Provided investment and life insurance products to my cliental. Total responsibility for all marketing and advertising initiatives to promote the business.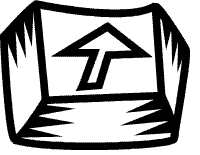 MEMBERSHIPS & COMMUNITY ACTIVITIES

Current Memberships:

Member ASCD
Member MSSTA
Kidzone Large Group Teacher - Riverwood Community Church

Past Memberships

Provincial Treasurer - Canadian Association of Financial Planners.
Member of the National Convention Committee - Canadian Association of Pre-Retirement Planners.
Treasurer and Trustee - Garden Park Church.
Presenter - Credit Union Central School Choices Program.
Leader - Scouts Canada.
Treasurer - All Saints Kinsman Club.
Volunteer - Princess Elizabeth Municipal Hospital.